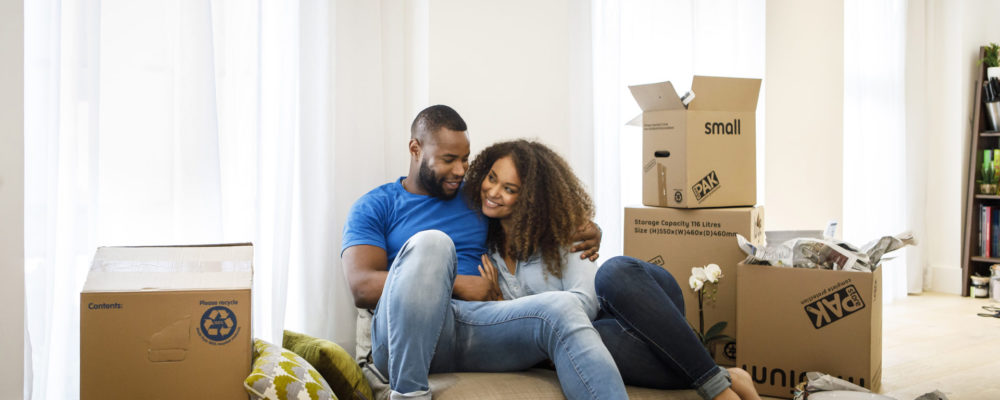 With the average first-time buyer spending £53,935 on a deposit in 2021, it may seem like buying your first home is more of a fantasy than a reality. Luckily, there are things you can do and schemes you can take advantage of, to ensure you won't be stuck in generation rent forever.
Check out the Right to Buy scheme 
Boris Johnson has confirmed plans to extend the Right to Buy scheme to those who rent from housing associations, whilst enabling people to use their housing benefit to pay towards mortgages.
Through the Right to Buy scheme, tenants could get a discount of up to 70% of the market price, depending on how long they have lived in the property.
The new "benefits to bricks" policy will also help young people pass the affordability checks that are needed to get a mortgage.
Open a Lifetime ISA 
A Lifetime ISA (LISA) can be opened by anyone aged between 18 and 39. You can save up to £4,000 a year in it – towards your first home – and the government will add a cash bonus of up to £1,000 a year on top.
To use the cash bonus, first-time buyers must have had the LISA open for 12 months – so it's worth opening it now if you are planning on buying a property in the next year or so!
Boost your chances of getting a mortgage
Finding the best mortgage deal doesn't just require a decent deposit – you need a good credit score too. You can boost your credit score by keeping credit applications down, registering for the electoral roll and checking your credit file before your lender does.
It is also wise to be organised with your paperwork as most mortgage lenders will ask for your last 3 months' payslips, bank statements, proof of bonuses, ID documents and more. Don't forget – we have an exclusive mortgage checklist for first-time buyers that sign up to Moveable here.
Start budgeting seriously 
By sticking to a realistic saving target each month, you'll keep edging towards your deposit goal. You could set up a direct debit from your current account into your savings account, so that an automatic payment is transferred each month from your monthly salary.
It's also helpful to keep track of your weekly outgoings, such as transport and groceries. Apps like HyperJar let you allocate money for different things, so you can stick to your budget when it comes to necessary purchases.
Search for affordable locations 
Whilst you may be set on a certain area to buy your first home in, it is worth being open to nearby regions that could offer lower house prices for a similar lifestyle. You should also work out what your living costs would be to live in that area. Residing in a beautiful village may sound appealing but it is likely your commute to the city office would be longer and more expensive. These are the costs you would need to minimise once you are committed to a mortgage.
Sign up to Moveable 
After you sign up for free here, Moveable will act as the expert in your pocket, helping you through the process of buying your first home. There's guidance for every step of your journey as a first-time buyer, from applying for a mortgage to settling into your new home.