The days of understated and solely functional bathrooms are gone! Instead, beautiful architectural influences and magnificent views inspire thousands of bathroom designers across the globe – now it's your turn.
We've curated six of the world's most amazing bathrooms, so enjoy this little slice of paradise on your next tea break and feel free to take as much inspiration (or relaxation!) as you like.
1. SILO HOTEL
 Cape Town, South Africa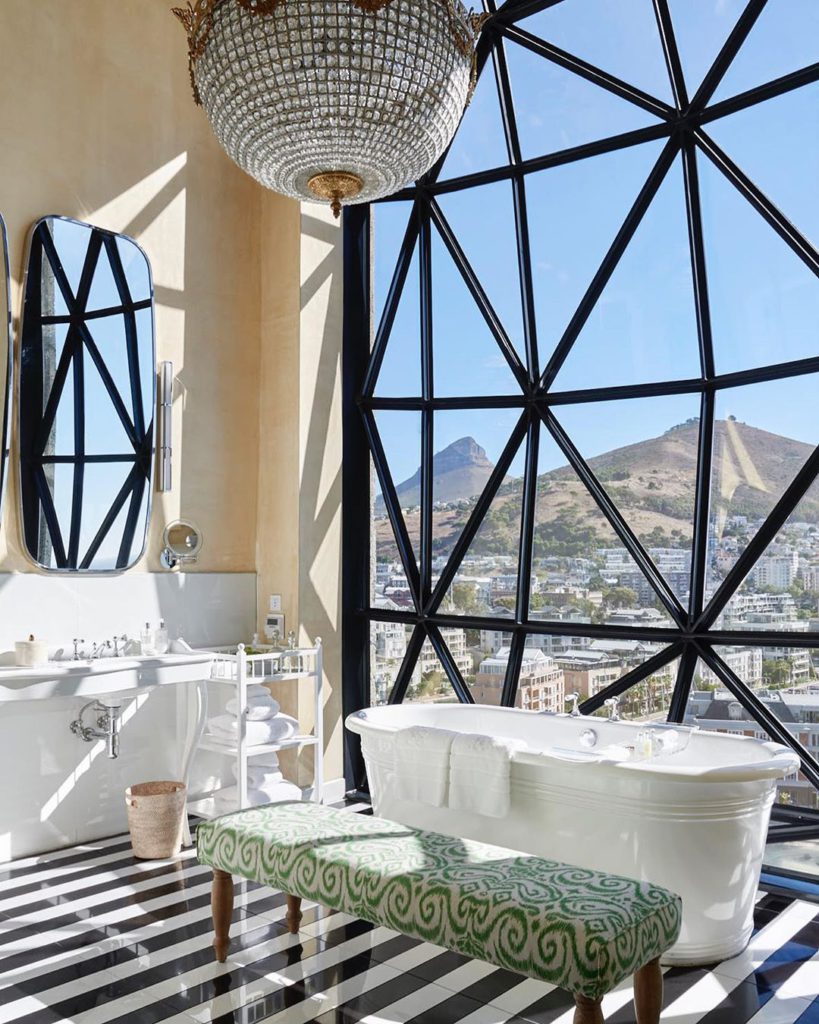 A fusion of luxury décor and striking architecture makes this hotel bathroom in Cape Town highly desirable indeed. Thanks to its glamourous freestanding bathtub and exceptional city views, it has become an Instagram hotspot for travellers worldwide.
Sumptuous furnishings and slick hardware perfectly complement the creative aesthetic of this room, which was built in a converted 1920s grain elevator. We don't think we'd ever want to get out of the bath with views as incredible as these!
2. LONDON TOWNHOUSE
Notting Hill, London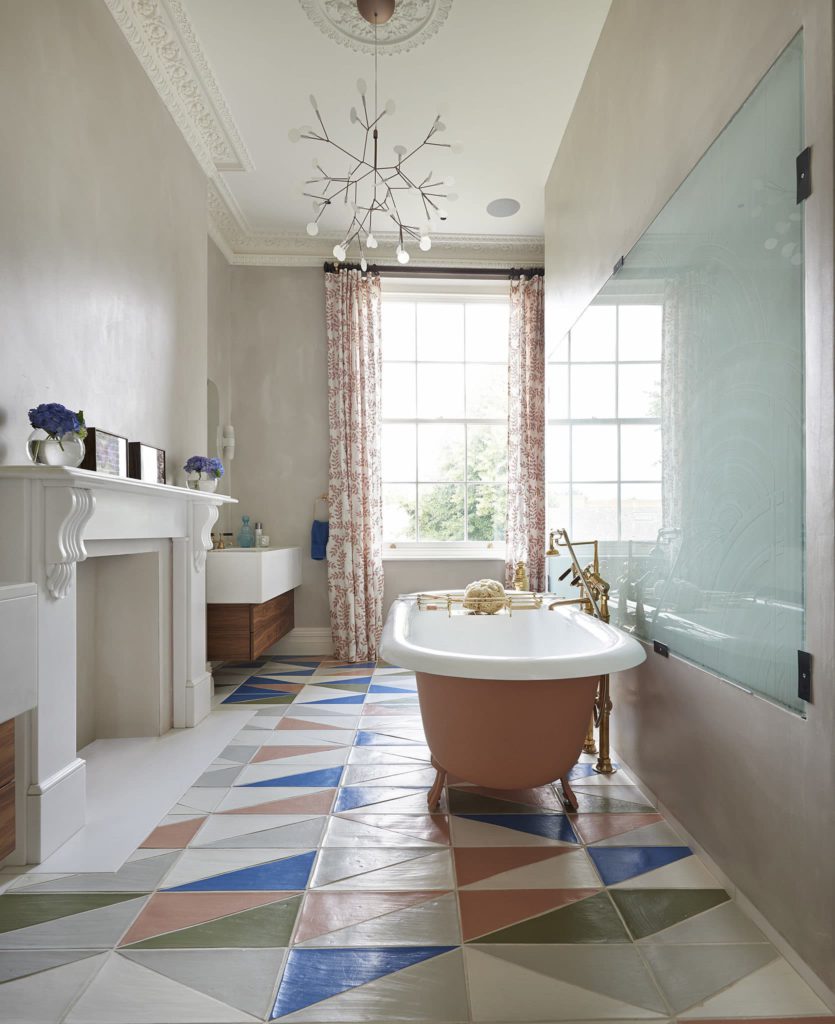 This beautiful, eclectic bathroom is situated in a Victorian townhouse in one of London's most famous cosmopolitan neighbourhoods: Notting Hill. Whilst you may not catch Julia Roberts popping around to this property, you will experience the unique charm of art deco influences paired with a muted, pastel colour palette.
Honouring the Victorian influences in the building through the classic salmon bathtub and brass hardware, this suite creates a warm and nostalgic feel – perfect for a relaxing pamper session.
3. FIVE ELEMENTS HOTEL
Ubud, Bali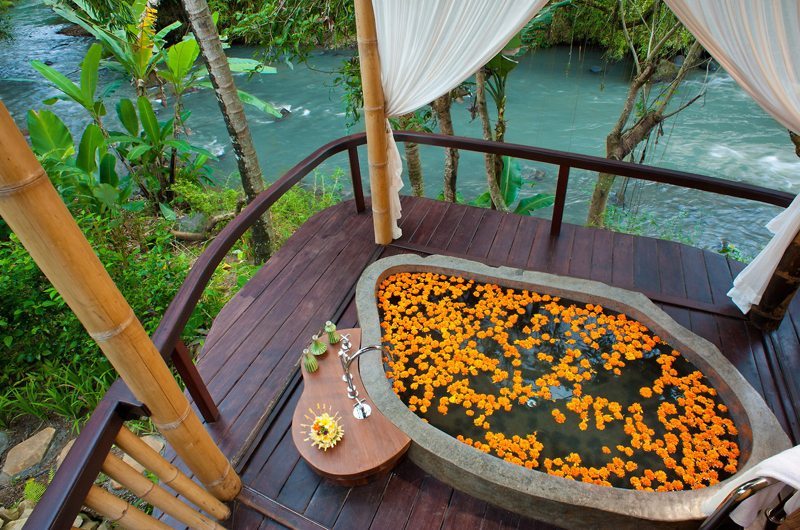 Fancy a bath outside, anyone? This fantastic bathroom in the Five Elements Hotel in Ubud overlooks the flowing Ayung River. An abundance of exotic leaves, colourful flowers and bamboo furnishings make this bathroom ideal for paradise-lovers everywhere.
If you're looking to create your own tropical sanctuary at home, why not look for organic textures and pops of bright colours to emulate the rich, jungle feel of this outdoor bathroom.
4. PENTHOUSE APARTMENT
Park Avenue, New York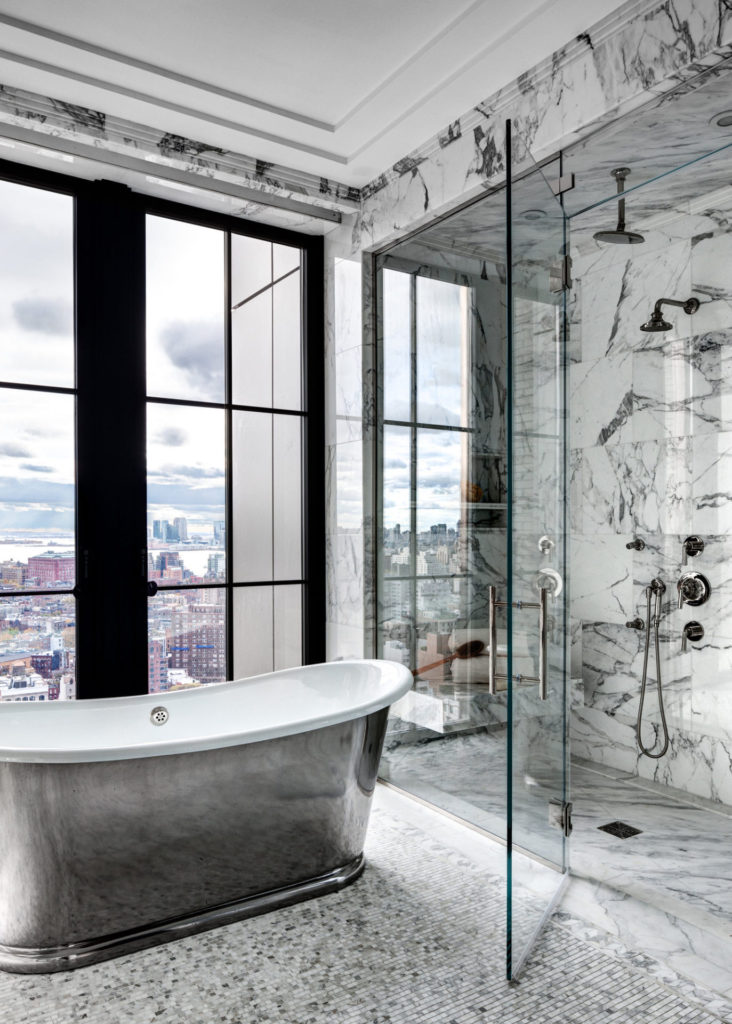 From breath-taking views of the New York skyline to uber-cool marble walls and chrome furnishings, this chic penthouse bathroom has it all!
For those who like a no-frills approach to bathroom design, this really does tick a lot of boxes. The sleek, glossy design mirrors the high-fashion vibe of Manhattan, whilst the lack of curtains would mean you'd never miss a glance at the city that never sleeps.
5. ATLANTIS, THE PALM
Dubai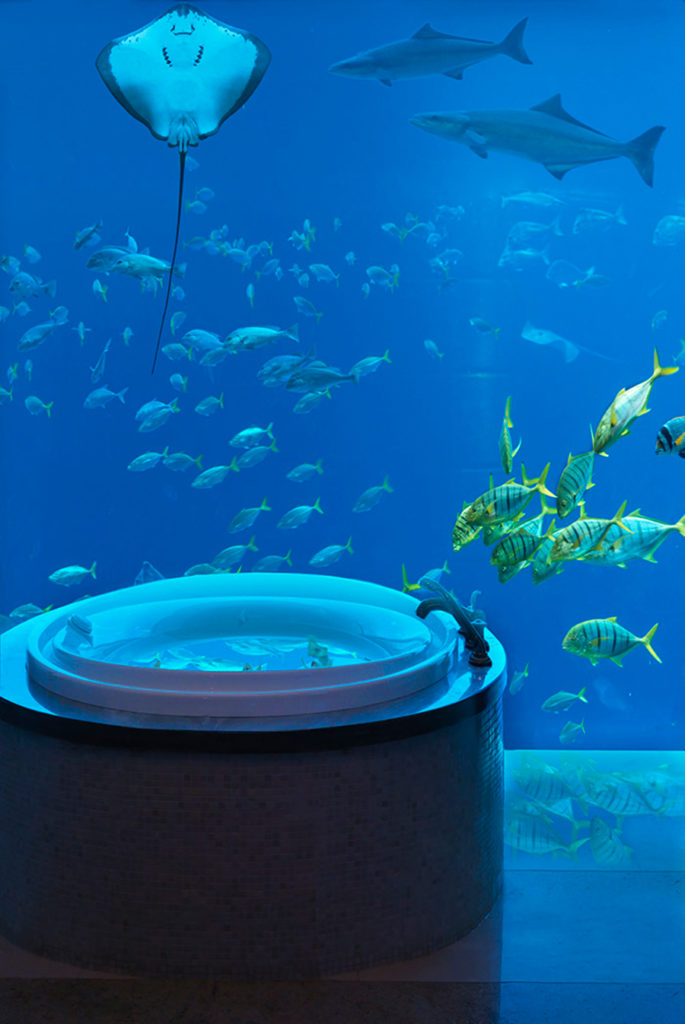 We can't believe this bathroom is real!
This magical bathroom lets you bathe face-to-face with the creatures of the ocean. Featuring panoramic views of The Ambassador Lagoon, visitors of this suite can enjoy more than 65,000 marine animals, including sharks and stingrays!
6. JENNI KAYNE'S BATHROOM
Beverly Hills, California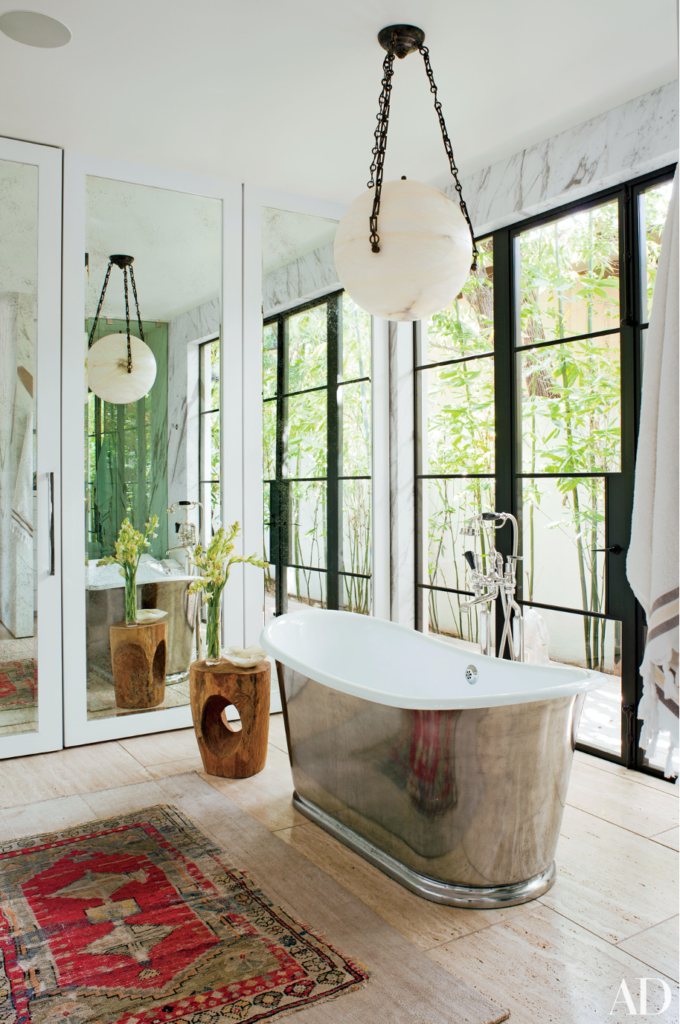 The final bathroom on our list belongs to fashion designer Jenni Kayne. This calming space features a hanging marble lantern, a burnished-nickel tub and a beautiful tapestry rug which oozes a unique charm. The neutral wooden flooring and large windows create an outside-in feel which captures the airiness of this room perfectly.
If you're looking to achieve a similar look at home, pairing your favourite collected items with calming textures would work beautifully!