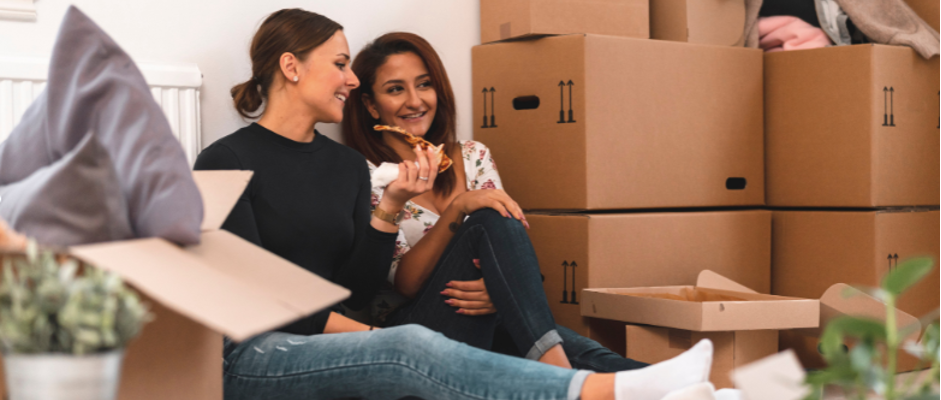 It's no secret that the property market is challenging for almost every homebuyer. But what exactly is impacting first-time buyers the most? In this blog, we'll be delving into rising interest rates, the increasing reliance on the Bank of Mum and Dad, and the new trend of buying a home with friends to beat soaring house prices. Let's get started!
Rising interest rates
Following the Bank of England's decision to raise interest rates to 1.75%, first-time buyers will soon see their monthly payments jump to over £1,000 on average. This is almost £200 more than the average monthly payment for new buyers in January this year! As a result, many first-time buyers can now expect to pay 40% of their gross salary on mortgage payments – a level not seen since 2012. That's not even considering the initial house deposit, more on that next.
Saving for a house deposit
It's getting more and more challenging to save for a house deposit in the UK. That's because the average asking price for a first-time buyer is £224,943, meaning a 10% deposit is now 57% higher than it was ten years ago. Furthermore, for those who aren't able to live with their parents or family members, it is even more tricky to save for a house deposit whilst keeping up with rent payments.
The Bank of Mum and Dad
According to Zoopla, rent has been higher than monthly mortgage repayments since 2009, but large deposit requirements mean it's challenging for renters to take that first step onto the property ladder. It's, therefore, no surprise that first-time buyers rely on the Bank of Mum and Dad to help them fund their first home. In fact, Savills predicts that parents will help pay for almost half of all first-time homebuyer purchases over the next three years. That's a combined total of £25 billion in gifts and loans!
Moving outside of London
London's rental market is experiencing unprecedented demand but buying a home is often out of the question for those living in the capital. In London, first-time buyers spent an average price of £526,000, compared to the national average of £224,943. This led to a rise in Londoners leaving the city to purchase their first home, with first-time buyers making up 28% of those buying a house outside the capital this year.
Buying a home with friends
In a recent study by Moveable, we found that 12% of people in the UK are buying a home with friends, siblings or family members. This rises to 17% for millennial Brits. It's becoming an attractive option for budding homeowners that are looking to escape the rental market but cannot afford to do so on their own.
Looking to step onto the property ladder?
After you sign up for free here, Moveable will act as the expert in your pocket, helping you through the process of buying your first home. There's guidance for every step of your journey as a first-time buyer, from applying for a mortgage to settling into your new home. We'll help you keep on track with handy reminders, and you can even use Moveable to store all your important documents in one place!